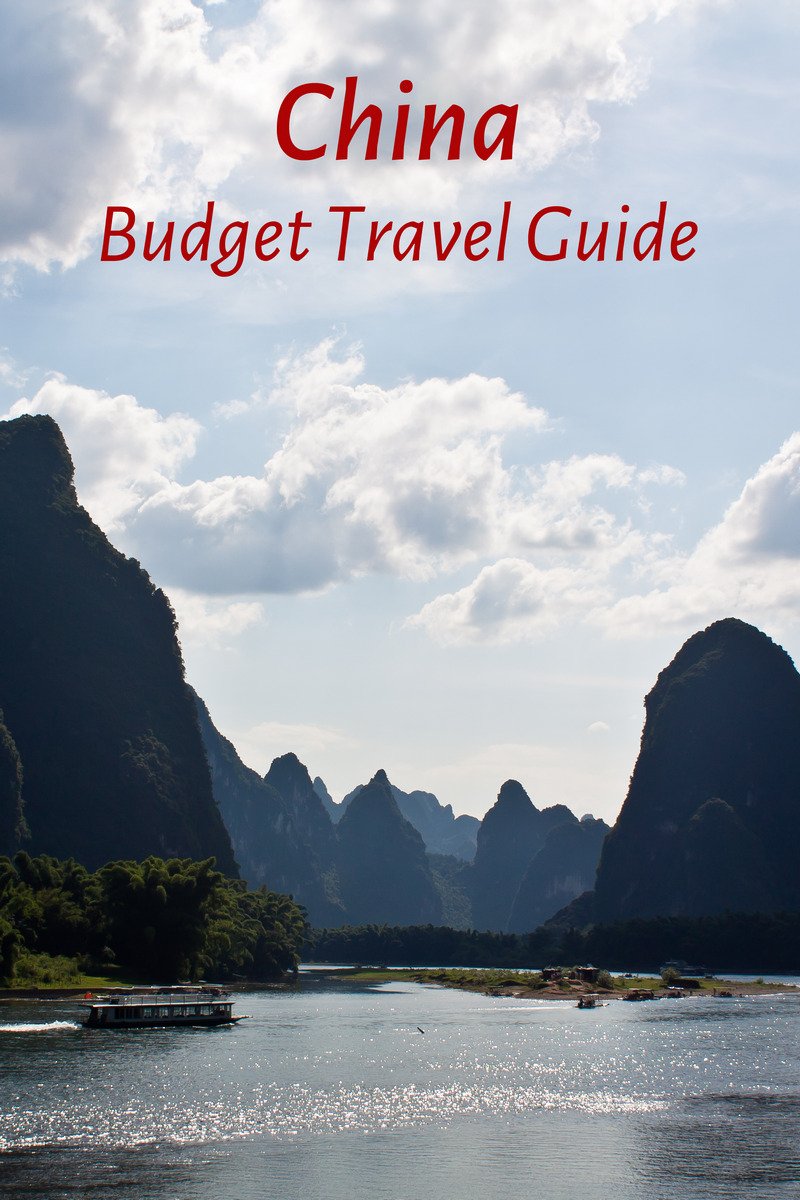 China is big, it's crowded, it's loud, it's dirty, it's confusing, it's frustrating, it's……you get the idea. And yet, millions of tourists visit every year. What draws them? While many leave hating China—often for good reason—many more leave knowing they'll be back. What lures them back? Yes, China is a challenge, but in a way, therein lies the appeal.
When you're in a country like Thailand, you feel on vacation; in China, you feel you're traveling. You're working for it. It's an adventure and for those willing to put in the effort, the rewards are great. You have every geography imaginable, ancient towns and modern cities, over fifty ethnic minorities with unique cultures and cuisines and, of course, the Han Chinese themselves. However you may feel about China, one thing is certain: you will not forget your visit.
Major Cities
Other Cities
Dali: beautiful and touristy old town in Yunnan province
Yangshuo: touristy town in the center of China's karst landscape
Lijiang: beautiful and touristy old town in Yunnan province north of Dali
Shangrila (Zhongdian): Tibetan town at high altitude in Yunnan's far north
Deqin: small Tibetan town in the mountainous north of Yunnan, just south of the Tibetan border
Danba: Tibetan town in a beautiful natural setting in Sichuan province
Longsheng: home to the spectacular "Dragon's Backbone" rice terraces
Datong: small city famous for caves with large Buddhist statues and a temple clinging to a cliff
Dunhuang: desert city and major stop on the ancient Silk Road famous for caves and sand dunes
Kashgar: another crossroads of the Silk Road and one of the largest markets in Asia
Turpan: desert town in one of the lowest places on earth; the hottest area of China
Other Major Attractions
Best Time to Go
Because it's such a vast country, it's hard to pinpoint a best time. Naturally, winters will be cold in many parts, and summers can be unbearably hot, but it really depends where you're going. What can be said with 100% certainty though, are the worst times to go. Top of the list is Chinese New Year.
Yes, the festivities and fireworks can be interesting (although a month straight of fireworks gets old quick), but if you plan on doing any travel at all during this period, you won't. Virtually all of China heads home at this time of the year and you will not get a ticket on anything. If you really want to be in China for the New Year, plan on staying in one city.
The other major times you're better off not traveling in China are early July and late August. University students head home for vacation in July and return in August, leaving few, if any, tickets for anyone else.
Visa
Almost all nationalities need a visa to enter China. Visas need to be obtained in advance in your home country or at a Chinese embassy abroad. Hong Kong and Macau are the exceptions; most nationalities can get a 90-day visa on arrival to either territory, but those visas are only good there, nowhere else in China. This does make for a good way of entering China though, as Hong Kong is perhaps the easiest place to obtain a visa for mainland China.
Generally, tourist visas will be single-entry with a duration of 30 days and you must enter the country within 90 days of issuance. Depending on the current political climate between your country and China, as well as the whim of the immigration officer, you may be able to get a 60-day or even a 90-day visa. Don't count on it, though.
Visa fees vary depending on nationality, but are generally between US $30 and $40. One notable exception is the visa for US citizens, which costs $140.
Money and Costs
The Chinese currency is called the Yuan (also Renminbi or RMB) and US $1 buys just over 6 of them. ATMs can be found in all decent sized cities, but not all of them will be able to draw from foreign accounts. There always seems to be at least one though. Beware of counterfeit money—it's everywhere in China. Have someone at your hotel show you what to look for in determining if a bill is fake.
Costs
China is more expensive than Southeast Asia, but still much cheaper than the west. You can get a dorm bed in a hostel for under 60 Yuan and will usually pay 20 – 30. Single rooms will generally cost at least 100 for foreigners, but in many cities you can find one from 20 on up, if you know some Chinese.
A bowl of noodles and many street foods can be had for a few Yuan; a dish in a regular restaurant will usually be 20 – 30 Yuan, but you can end up paying much more at places with English menus.
If you stick to sleeper buses and lower train classes, even long distance transportation costs won't be too high.
Arrival
Visitors can enter China by flying into most major cities or by crossing land borders from most neighboring countries. Almost all nationalities will need to arrange a visa beforehand.
Transportation
Planes
Flying is the easiest option and can save you a lot of time given the vast distances in China, but it will cost you. That said, flights within China are much cheaper than flights within the US. They are rarely on time and it is not uncommon for flights to be cancelled altogether.
Trains
Trains are probably the best option for traveling around China. They are relatively slow and usually not on time, but tickets for hard sleepers (they're not actually hard) are inexpensive and the bunks are reasonably comfortable. Soft sleepers will cost almost twice as much, but in return you get a private cabin of only four bunks and the bunks are larger. To really save money, buy hard seats; but be warned: this is NOT a comfortable way to travel for any trips over a few hours.
The biggest problem with the trains is ticket availability. It can be difficult to secure the tickets you want, especially on certain popular routes and at certain times of the year.
Buses
Bus tickets will almost always be available and they are generally cheaper than the trains. Sleeper buses are comfortable enough, as long as you're not too tall. That said, there's a lot of variance—some buses are quite nice, while others are pretty miserable.
Other Forms of Transport
Taxis in the cities are usually honest, unless you hail them in a touristy area; in that case, there's a chance they will either try to run up the meter or claim it's broken so they can overcharge you. Subway systems are great and cheap in cities that have them and city buses are usually a good way to get around. They are rarely signed in English though.
Accommodation
Foreigners have to register when checking into accommodation and only certain places are licensed to accept foreigners. In most cities you will only be able to stay in those places and unfortunately, they are priced much higher than places available to the Chinese. If you know the language at least a little, you will have a better chance of staying in a cheaper place, especially in less traveled cities where regulations seem to be less strict. That said, you might not want to stay in such places, as they are usually quite filthy and miserable.
All touristy cities have numerous hostels where single rooms are quite expensive, but dorm beds cost 20 – 60 Yuan. As a traveler these are your best bets, as many hostels in China are quite nice. Get a hosteling international card at the first place you stay and you'll save 5 – 10 Yuan a night for the rest of your trip.
Other options include a Zhusu, which is basically a room in an apartment or restaurant near a train or bus station. When you first arrive at a station, signs for Zhusu are everywhere, but only in Chinese. They are not legally supposed to offer a room to foreigners either, but if you know some Chinese, they will usually ignore that law. These are only a good option in cities that don't have good hostels.
You could also spend the night in a 24-hour sauna. You share a room with many people, but you'll pay about 25 Yuan which includes use of the shower and bath facilities and usually complimentary food and drinks.
The Agoda China page is a good place to start your accommodation search. Most of the time, I don't even book anything; I just use the maps to find places to check out once I've arrived.
Eating & Drinking
Drinking
Major cities will have night clubs and bars aimed at foreigners, but they will be pretty expensive. Generally though, beer is incredibly cheap in China. Don't drink the tap water unless it's been boiled.
Eating
Chinese food can be very cheap, but you get what you pay for. Most of it is pretty bad—oily and full of MSG. You will find restaurants, even cheap ones, that serve great food, but they are few and far between. If you pay a little more, the quality quickly improves. Hostels generally serve pretty good food for the price. If you really want to save, stick to street food (meat skewers, dumplings, etc) or noodle soups—you'll get either for under a dollar.
Safety
Crime rates in China are generally much lower than in the west, especially violent crimes. Pickpocketings and bag snatchings can be common in crowded areas, especially train and bus stations.  Instances of theft on the trains themselves have been increasing as well.
The biggest threat to tourists are probably scams, which are incredibly common in touristy areas. If friendly people approach you and, after talking a bit, suggest you go somewhere to get some food or tea or whatever, don't go. If you're convinced they are not trying to scam you, at least don't go wherever they are trying to take you and choose a place to go yourself.
This scam seems so obvious, but I've met a shocking number of travelers who've fallen victim. Basically, if someone approaches you out of the blue, especially in a touristy area, be on your guard; even more so if they are speaking quite fluently—you can always tell the scammers, because they talk if they've said those same words thousands of times before (because they have).
Pollution can be a problem in many cities, especially for people with respiratory conditions and large parts of the north are covered in a fine dust from the western deserts at certain times of the year. Make sure you get all the recommended vaccinations before entering China (Hepatitis A and probably B, tetanus, etc.). The CDC website has additional health information for travelers to China.
Another large problem in many of China's cities is the traffic. Look both ways, and then five more ways, before crossing any busy street.
Tips for Saving Money
take public transport to get around the cities, not taxis; it might take a bit more time than taxis at first, until you get comfortable with the system, but it's cheaper and you get a better feel for the cities
travel long distances by bus or hard seat or hard sleeper train, not by plane
buy bus and train tickets at the stations or at official ticket offices if you can, as you will pay commissions everywhere else; if you do get them elsewhere, at least know what they should costs to keep the commissions from getting unreasonable
eat at local restaurants that don't have English menus or eat street food; avoid western food if possible
when shopping at places without price tags, never accept the first price on anything—bargaining is expected; and bargain hard, because they will usually quote outrageous prices, especially in tourist areas
stay in hostel dorm rooms whenever you can; if you want a private room, you'll have to leave the hostels and the guide book recommendations in order to get the lowest prices; your best bets will usually be around the stations, but you'll probably need to speak some Chinese or know someone who does (the guys running around outside the station offering to help don't count—they get a commission and will not take you to the cheapest places)
Additional information on China can be found at the US Department of State website as well as the CIA World Factbook.