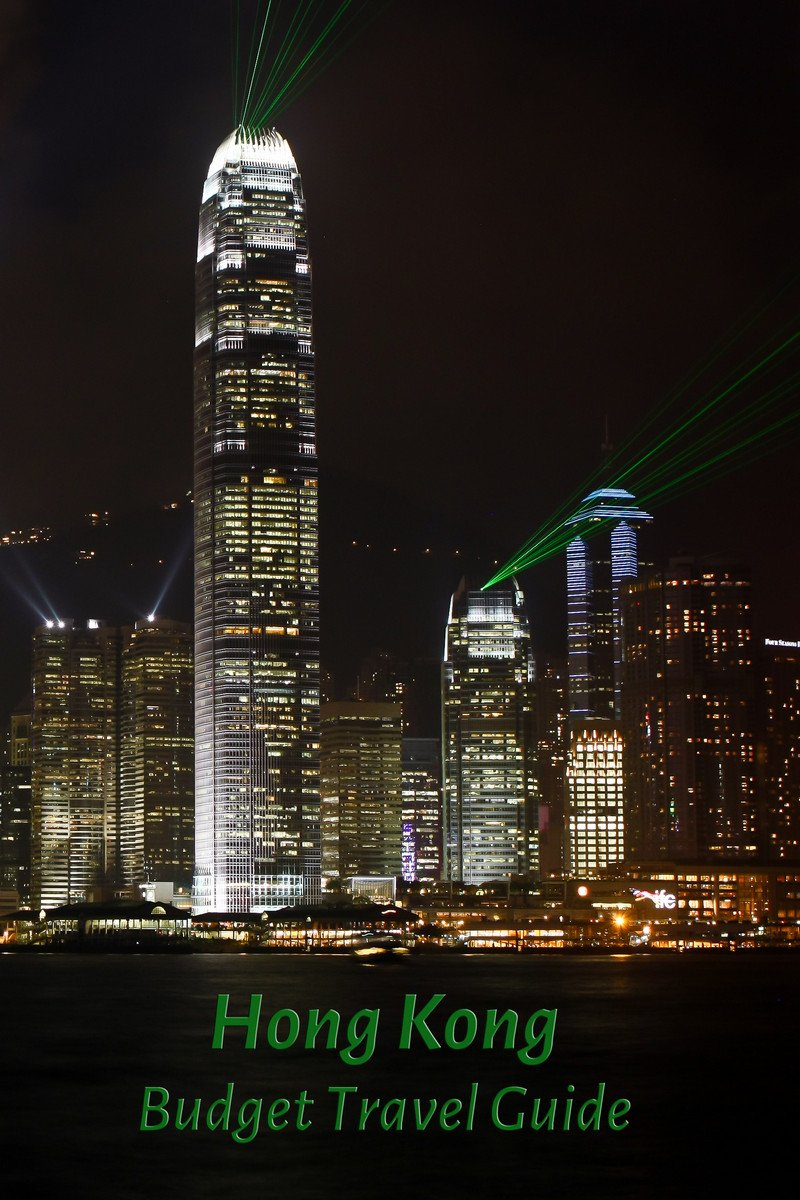 Billing itself as Asia's World City, Hong Kong enjoys a unique position among Chinese cities. Despite being part of China, the principle of "one country, two systems" allows the citizens of Hong Kong personal freedoms only dreamed of on the mainland. For visitors, Hong Kong is the most expensive city in Asia outside of Japan, but most will come away saying they got their money's worth. With perhaps the world's greatest skyline, hundreds of islands with beautiful beaches and hiking trails, world-famous shopping and restaurants serving every type of food imaginable, there truly is something for everyone—as long as you can afford it.
Best Time to Go
Hong Kong summers are hot and humid and the occasional typhoon will roll through. The winters are mild and not a bad time to visit, but spring and autumn are probably the most comfortable seasons. Autumn gets more sunny days and is my favorite.
Getting to Hong Kong
Hong Kong International Airport lies on a man-made island and is well connected to the city center. Taxis will cost between HK $250 and 350, but there's absolutely no need to take a taxi. The Airport Express Train costs HK $60-100 depending on your destination and is fast and comfortable. To save money, you could get off at the first stop (Tsing Yi) and take the subway the rest of the way. This will take more time though.
The Airport Shuttle Buses are my preferred way to get into town. Costing around HK $40, they make numerous stops all over the city and can get you pretty much anywhere.
If you really want to save, take a public bus. To get to central Hong Kong, take bus S1 to the Tung Chung MTR Station for HK $3.50 then switch to the subway. It will cost $11.4 to Kowloon, $18.8 to Hong Kong and $17 to Tsim Sha Tsui.
Since flights from China are considered international flights, many visitors will fly into nearby Shenzhen instead and cross the border by train. To do this, take the Shenzhen metro to Luohu, go through immigration then take the East Rail line into Hong Kong. You would do the same when coming from Guangzhou via the express rail link.
Macau airport also generally offers cheaper flights. If you're coming from Macau, you will be arriving in Hong Kong by ferry. Different companies use different ferry terminals, but all are connected to the metro system.
If you are arriving overland from China, you will arrive by train or bus. The train will connect directly to the Hong Kong MTR system, while the bus will stop near an MTR station.
Transportation
Hong Kong's public transport is excellent, so you really have no need for taxis in this city. An octopus card can save you additional money and make life more convenient.
Most places in the city are easily reached by Mass Transit Railway (MTR). When combined with the trams and the bus system, which is one of the easiest in the world to figure out, you'll be able to get anywhere in the city.
For other islands, you'll have to take a ferry, but all the ferry terminals are easily accessible by public transport.
Accommodation
Hong Kong has a lot of options when it comes to accommodation, but none of them are cheap. The lowest prices you'll find are dorm beds in the various guest houses inside Chungking and Mirador mansions—two notorious high rise buildings in Tsim Sha Tsui that are full of budget guest houses and are generally considered slums by locals, most of whom can't understand why anyone would want to stay there.
They are perfectly safe, however and while the rooms are dark and tiny, they're the cheapest you'll find (HK $70-150 for dorm beds and HK $150-$350 and up for private rooms) and the buildings themselves are unique and quite an experience.
Whenever I've gone to Hong Kong, I just showed up at Chungking Mansions and checked out a bunch of places until I found one I liked. If you prefer having a place lined up before you go, Ashoka Hostel is relatively cheap and not quite as cramped as most of the other places in Chungking Mansions. I stayed there for a few days and was happy with my choice. The owners were really friendly, too.
If you prefer not to stay in a dirty shoebox, and don't mind dorm rooms, I'd go with Yesinn in Causeway Bay. It offers the best value for money in the city and you can't beat the location right downtown. They have another location in Fortress Hill, too. If you want to see what else is out there, the Hong Kong page on Agoda is a great place to start. Even if you don't want to book ahead, you can use the excellent accommodation map to scout out some locations before arriving.
For more on Chungking Mansions, try the Wikipedia article or this pretty good description on CNN Travel.
Eating & Drinking
Drinking
The main nightlife areas of Hong Kong are Lan Kwai Fong and Wanchai, but don't expect anything like the kind of nightlife you'd find in the west or in Tokyo.
Eating
Hong Kong is famous for its food and you'll find restaurants from every corner of the earth, but, to be honest, I had a hard time finding places I liked. Most of the restaurants are relatively expensive and you don't really get your money's worth, while the cheapest places sell bad food. Unlike other parts of Asia, I found the street food and the small restaurants in Hong Kong to serve either tasteless or extremely over-flavored (usually the latter) dishes. In the end, I usually ended up eating at the Indian places on the lower floors of Chungking Mansions.
Safety
Hong Kong is a very safe city, but do watch out for petty thieves and pickpockets in crowded areas. Many of the cheap electronic places with neon signs (especially along Nathan Road) are nothing but scams. They have a lot of little tricks, but one of their favorites is to quote a great price on something only to suddenly find they're out of stock after you've paid; then they'll try to get you to settle for some inferior product.
Also avoid the guys trying to sell you watches or suits on the street. Even if you do want fake goods, get them from a store or a market, not from touts. Similarly, don't tell them what hotel or guesthouse you're looking for if they ask. They will take you there and collect a commission, greatly increasing your price. Or they will simply take you somewhere else. Just get rid of them.
Things to Do
Victoria Peak: amazing views of the Hong Kong skyline and the harbor from above; theoretically, the peak tram is the fastest way to get here, but the often long lines make that questionable; I took bus #15 from the Star Ferry Pier in Central—it's much cheaper and you get some great views on the way up; don't pay for the observation deck in the shopping mall—you get almost the same views outside for free
Avenue of Stars: similar to Hollywood, you'll find stars on the sidewalk belonging to famous actors, which is about as interesting to me as staring at a plain sidewalk; you get incredible views of Hong Kong's skyline across the bay from here though, making it well worth a visit; at 8pm every night, The Symphony of Lights (holds the Guinness World Record as the "Largest Permanent Light and Sound Show") attracts large crowds; not all that spectacular, but it can make for some nice photos if you can stake out a good spot for your tripod among all the people
Shopping: no sales tax or VAT make Hong Kong a popular place for shopping; I don't enjoy shopping, so I only bought some camera gear in Mongkok and browsed a few street markets for the photo opportunities; to me the markets are generally preferable to the shopping malls, but you'll find plenty of both
Beaches: Hong Kong has countless beaches, among them the urban beach Repulse Bay, just on the south side of the city and the highly regarded and beautiful Hung Shing Yeh Beach on Lamma Island; you'll find beaches everywhere though, so go explore some of the outlying islands—I walked around Cheung Chau for a few hours and discovered several great beaches including one that was completely deserted
Hiking: most of Hong Kong is actually rural and you'll find endless hiking trails in the New Territories and on Lantau Island and many of the Outlying Islands
Other Islands: Lantau Island is the biggest and has some of the more famous attraction, like the Tian Tian Buddha, but it also has several old fishing villages, beautiful beaches and hiking trails; other great islands with secluded beaches and fishing villages that serve excellent seafood include Cheung Chau, Peng Chau and Lamma; there are numerous others and most have no cars and are accessible only by ferry; Lantau has an MTR station
Money Saving Tips
do not take a taxi from the airport; take the airport shuttle buses for convenience and a low price or the public bus (S1) then the MTR to save even more
avoid taxis in general; stick to the metro, the tram and the buses
take a public bus or walk to Victoria Peak, instead of waiting in line and paying for the tram
wait to go for a night out until you're in a different city; it's expensive in Hong Kong and not really worth the money