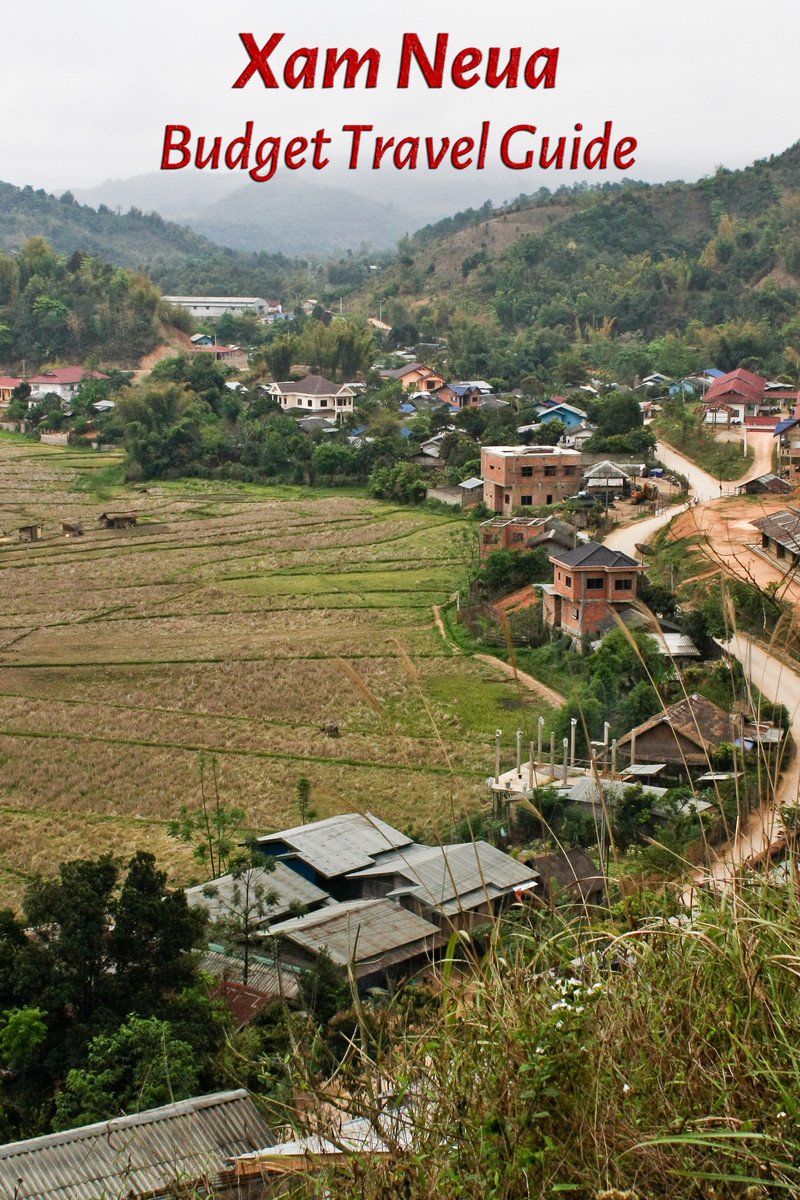 The capital of one of the most remote provinces in Laos, Xam Neua (also Sam Neua) sees very few western tourists and while the city itself has little to offer, the surrounding area is beautiful and includes the wonderful little town of Vieng Xay. Located in the far northeastern corner of Laos, getting here requires a very long bus ride over a windy road that climbs steadily into the mountains. It's a spectacular ride, but due to the time and effort required, the only western visitors who make the trip are generally on their way to or from nearby Vietnam.
Best Time to Go
The wet season runs from April or May to October and the best time to visit is directly after it ends, as the rice fields will be a lush green. The rest of the dry season from November to March and the hot season from March to April/May are fine too, but the farther removed from October, the browner the fields get.
Getting to Xam Neua
Buses from Nong Khiaw cost 130,000 Kip and take 10-11 hours. You could come all the way from Luang Prabang, but I don't recommend it, as the trip would take over 15 hours and you'll pass through Nong Khiaw anyway. You could also spend a night in Vieng Thong to break up the trip even more.
Coming from Phonsavan, your bus will cost 100,000 Kip and take around 8 hours.
The bus station is just outside town, a few kilometers from the guesthouses. It's all downhill and you could easily walk it, but tuk tuks should only cost a few thousand kip.
Transportation
The town is small and you can walk most of it, but tuk tuks shouldn't cost more than a few thousand kip if you want to rest your legs.
Accommodation
Several guesthouses are located in the few blocks between the main road and the southernmost bridge. You'll also find some along the main road and a few more across the river, but your best bet is to check out the main area first. You won't have a problem finding a room from 50,000 – 100,000 Kip.
If you prefer to book a room in advance, we stayed in the Phasouk Guesthouse and it was perfectly fine, which is probably as good as it gets in Xam Neua. It's located right downtown and even offers free WiFi.
Eating & Drinking
Drinking
You can have some Beer Lao in a restaurant if you like, but chances are you'll be drinking it alone.
Eating
Xam Neua has a few restaurants, but your best bet for good, cheap food is the market, where you can get great Vietnamese Pho, Lao noodle soups or fresh produce to make your own sandwiches.
Things to Do
Check out the market, since it's pretty much the only thing to do in town. It's a pretty cool one, but it's also full of crappy goods from China and Vietnam, so I wouldn't buy much aside from food.
Definitely go to Vieng Xay. You can do it on a day trip or spend a night or two there. I'd recommend the latter, as it's a much nicer place than Xam Neua. If you rent motorbikes (50,000 Kip) and drive yourself there, you can stop off at the 80m high Nam Neua waterfall about 6 km before the Vieng Xay turnoff. The top of the falls is easy to get to, but it's a bit of a hike (a few kilometers) to get to the bottom. It's well worth it though, as the view is amazing and you can swim in the pools below the fall.
Photo courtesy of Dust Mason.