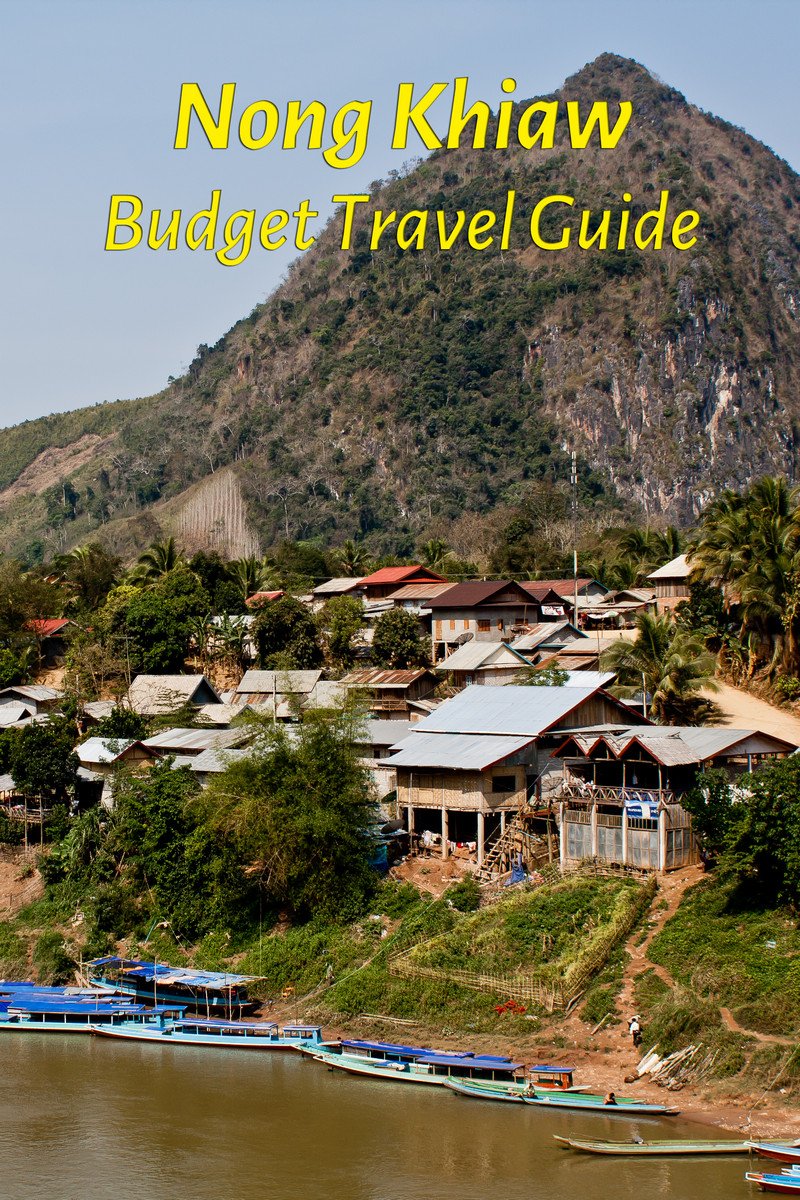 Nong Khiaw is a small town in northern Laos set amidst amazing karst scenery and lying on either side of the Nam Ou River, connected by an impressive Chinese-built bridge. For many just a quick stop on the way to Muang Ngoi Neua, Nong Khiaw might actually be the more interesting of the two. With fewer tourists and more to do, it offers a nice second option for those who are tired of the 'lounge around in a hammock with other backpackers' scene of its more isolated neighbor up the river.
Best Time to Go
The best time to visit is during the dry season from November to March. The hot season from March to May is fine too, but temperatures can reach 40ºC. The wet season runs from May to October and is the least pleasant time of the year.
Getting to Nong Khiaw
A bus from Luang Prabang costs 40,000 Kip and takes about 3-4 hours. The boat costs 110,000 Kip and takes 8-10 hours, but if you plan on heading back the same way, you'd be better off taking the boat with the current on the return trip. The scenery from the boat is much better that the bus. A bus from Xam Neua will cost 130,000 Kip and take 10-11 hours.
The bus station is about 10-20 minutes on foot west of the bridge, which is where the guest houses are located. You can take a tuk tuk if you don't want to walk, but it is highly unlikely you will get a reasonable price.
Transportation
Nong Khiaw is a small town and you can walk everywhere. You can also rent bikes (10,000 Kip per day for a plain one, 50,000 for a mountain bike) and tour the surrounding countryside.
Accommodation
Guesthouses in Nong Khiaw almost seem to outnumber the people. Most of them are located on the east side of the bridge. You can find rooms along the back lanes from 20,000 Kip or bungalows on the river from 50,000 or really nice bungalows for quite a bit more. You will have no problem finding a room and there's really no need to book a place ahead of time.
If you want to book ahead anyway, the Vongmany Guesthouse is probably your best bet. It has nice views over the river and rooms are going for $16 online.
The Pha Xang Resort has the nicest location in town, but it's a bit more expensive than other places. If you plan on staying here, I'd actually recommend making reservations online, since the prices are a bit lower than what I was quoted when I asked in person back in 2011.
Eating & Drinking
Drinking
You'll find people lounging around in a restaurant having a few Beer Lao. That is the nightlife.
Eating
Nong Khiaw has a few pretty good restaurants to choose from. As is usually the case in Laos, the Indian restaurant is inexpensive and quite good.
Things to Do
100 Waterfalls Hike: Only discovered in 2008 and still not fully explored; only accessible with a guided tour; the more people you get together, the cheaper it gets; bring good shoes and expect to get wet
Caves: several caves can be reached on foot or by bike (get a map from your guesthouse); 5000 Kip to 10,000 Kip entrance fee per cave
Villages: rent a bike and pedal out to remote villages and enjoy the spectacular countryside on the way
Adventure Sports: go climbing, abseiling, kayaking, cycling or trekking
Traditional Herbal Sauna: at Sabai Sabai restaurant on the east side of the river; 15,000 Kip, includes free herbal tea