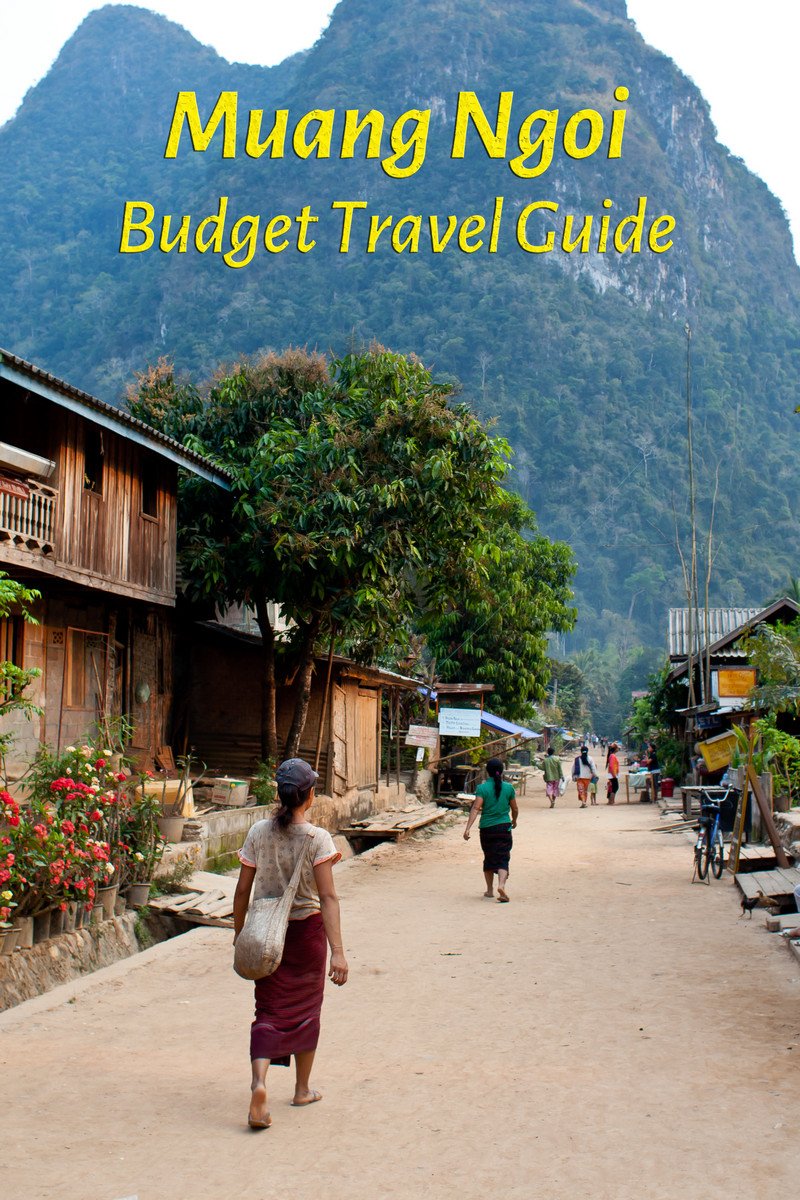 When you mention Laos, it seems everyone who's spent some time there will quickly mention Muang Ngoi as a place to get off the tourist trail and experience life in rural Laos. If you actually go, you will find one guesthouse after another and more backpackers than locals. You will also find a quiet little village with no road access and no permanent electricity, set next to the Nam Ou River among some spectacular karst scenery.
Best Time to Go
The best time to visit Muang Ngoi is during the dry season from November to March or the hot season from March to May, since it doesn't get as hot here as it does farther south; in fact, it can get quite cold at times. The wet season runs from May to October.
Getting to Muang Ngoi Neua
The only way in is by boat, usually a one-hour boat ride from Nong Khiaw for 25,000 Kip; however, you can also charter a boat from Luang Prabang or Muang Khua.
Transportation
It's a small town and you can walk everywhere.
Accommodation
Muang Ngoi has A LOT of guesthouses for its size (really, a ridiculous amount). You will have no problems finding a room here and could pay as low as 20,000 Kip for a double. Don't bother going with the touts on the dock; just walk around a bit and find a place you like on your own. If you'd rather book ahead, I've only found the Lerdkeo Sunset Guesthouse online. It's probably the nicest place in town, but it's also a bit more expensive, with rooms costing just under $35.
Eating & Drinking
Drinking
Every night, one or two groups of backpackers will be drinking somewhere. The establishment seems to change every night; just take a walk down the main street and join in when you find them.
Eating
A lot of inexpensive options and the food is generally pretty good too. The buffet is a great value and worth checking out at least once (you'll see it on the main road); they cook the same food every day, so they've gotten pretty good at it.
Things to Do
Visit Villages: you can walk to several villages (Bana, Huay Bo and Huay Sen—in that order from Muang Ngoi); all villages have at least one guesthouse
Nam Ou Beach: you can only really swim when the water's low (end of the dry season), but you can relax anytime
Caves: two caves (Tham Kang and Tham Pha Kaew) that were used as bomb shelters during the Vietnam War Era; 5000 Kip entrance
Lookout: a lookout on one of the hills is fairly easy to reach and offers a nice view of the town and the river; will require some climbing up rustic ladders and can get very slippery when it rains
Traditional Herbal Sauna: open at the beginning of the dry season; 15,000 Kip, free tea and hot shower included