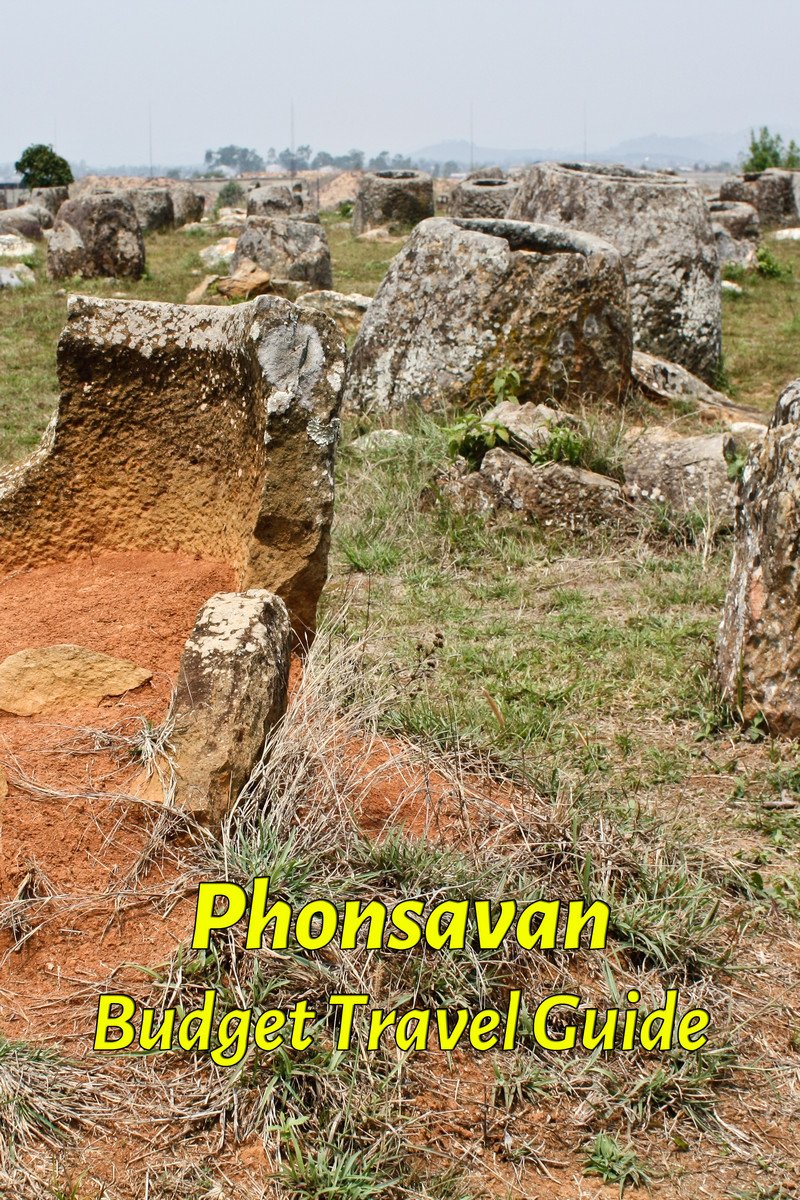 Phonsavan (you will also see it referred to as Xieng Khouang) is the capital of one of the most heavily bombed provinces in Laos, the most heavily bombed country in history. Even today, craters dot the landscape and unexploded ordinance kills over 50 people a year. Despite some international efforts to remove the ordinance, visitors are warned to stay on well worn roads. Nevertheless, tourists flock here and they do so mainly for one reason: the Plain of Jars. Stretching over numerous sites, several hundred mysterious jars left over by a mostly unknown ancient civilization dot the surrounding countryside
Best Time to Go
The best time to visit Phonsavan is during the dry season from November to March, but due to the higher altitude (1100m), the hot season from March to May isn't nearly as uncomfortable as in lower-lying areas. The wet season runs from May to October and the rains can make traveling to some of the jar sites and other rural destinations difficult, if not impossible.
Getting to Phonsavan
A local bus from Vientiane will cost 120,000 Kip and a VIP bus is 150,000; both take 10-12 hours. Buses from Luang Prabang will cost around 100,000 Kip and take 8 hours, while minibuses will make the trip in 6 and cost a bit more. A minibus from Vang Vieng will cost 110,000 Kip and take 7-8 hours. Coming from Xam Neua, you will pay around 100,000 and spend 8 hours on the bus.
Transportation
A tuk tuk around town should never cost more than 10,000 Kip. Bikes can be rented for 20,000 Kip per day and motorbikes for 100,000. You might be able to bargain those down a bit.
Accommodation
Phonsavan has a lot of accommodation options and you will have no trouble just showing up and finding a room. Most places are located on the main street or just off it. Nice Guest House is very popular with backpackers, and your best bet if you're looking to save, with rooms under $10. It was booked solid when we were there, so we ended up staying elsewhere, but it looked pretty good considering the price. If you don't mind spending a bit more, $25 will get you a much nicer room at the Hillside Residence Hotel.
Eating & Drinking
Drinking
If you want to have a beer, your best bet are probably the restaurants. There is a discotheque at the Chittavanh Hotel and a few karaoke places around town, but if you've been to a disco or a karaoke place in Southeast Asia before, there's little need to do it again; unless, of course, you're one of the few who enjoys torture.
A local specialty you could try is Mastake Whiskey which is made from a highly valued mushroom called Hed Wai that grows in the surrounding pine forests.
Eating
Phonsavan has quite a few dining options. As always, Lao food will be the cheapest, especially at small, local restaurants. Like most towns in Laos, Phonsavan also has at least one good, low-priced Indian restaurant.
Safety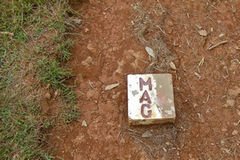 Phonsavan is one of the most heavily bombed locations in history and the surrounding area is still littered with unexploded ordinance. Be very cautious when wandering around any rural areas—stay on the paths if at all possible and pay attention to these markers by the Mine Advisory Group (MAG), which mark the boundaries of a cleared area. The white side indicates the safe side.
Check any motorbike you rent very carefully to ensure it is in working order. Apparently there has been an increase in motorbike accidents due to faulty brakes or other equipment.
Also, take pictures of the motorbike's condition in front of the person you are renting from, to avoid any false damage claims later on. If you do cause damage to a motorbike and the quoted repair cost from the rental place seems high, that's because it is. You can save a lot of money by finding a mechanic on your own.
Things to Do
The Plain of Jars: Jar site 1 is the easiest to get to and the best, while sites 2 and 3 are also worthwhile (sites 16, 23 and 52 have also been cleared of ordinance and are visitable); best way to tour the sites is by hiring a motorbike (the rental place will have a map); site 1 can also be reached by bicycle; tuk tuks are not allowed to take people to the sites, so you'll have to hire a van or jeep or go as part of a tour; 10,000 Kip entrance fee per site, parking will be an additional 2000 Kip
Waterfalls: the Tad Ka Waterfall in Nong Het, the Tad Ka Waterfall in Tajok and the Tad Lang Waterfall are all well worth seeing. You'll need your own transportation (motorbike, van or jeep) to get there; if you only have time for one, go with the Tad Ka waterfall in Nong Het.
Nong Tang Lake: a large lake between cliffs
Hot Springs: near Muang Kham; have been developed into a resort with indoor bathing facilities
Tham Xang Caves: caves used by revolutionary fighters who had set up multiple facilities inside the caves; worth seeing unless you've been to Vieng Xay
The Mulberry Silk Farm: a company looking to keep alive traditional high-quality silk production by training local villagers and providing them with jobs; tours (very interesting) are free, but they will take you to their shop afterwards; they didn't put any pressure on us to buy anything though, but we did since the proceeds go toward helping local communities and the prices for the silk products are incredibly low anyway; I had no need for silk, so I got some local tea—my advice is to buy the silk (the tea was terrible)
UXO-Visitor Information Centre: get information and watch documentaries about the UXO (unexploded ordinance), its devastating effects on the local communities and the efforts to clean it up
Money Saving Tips
walk around town and take a motorbike to the various sites
eat local food at street stalls or small restaurants or try some of the cheap Indian food; avoid western food if possible
if you plan on buying silk at all, go to the Mulberry Silk Farm; the tour is quite interesting, the silk is very inexpensive and the proceeds go toward helping local communities (and, as you'll see, especially if you visit the UXO center, they could use it)