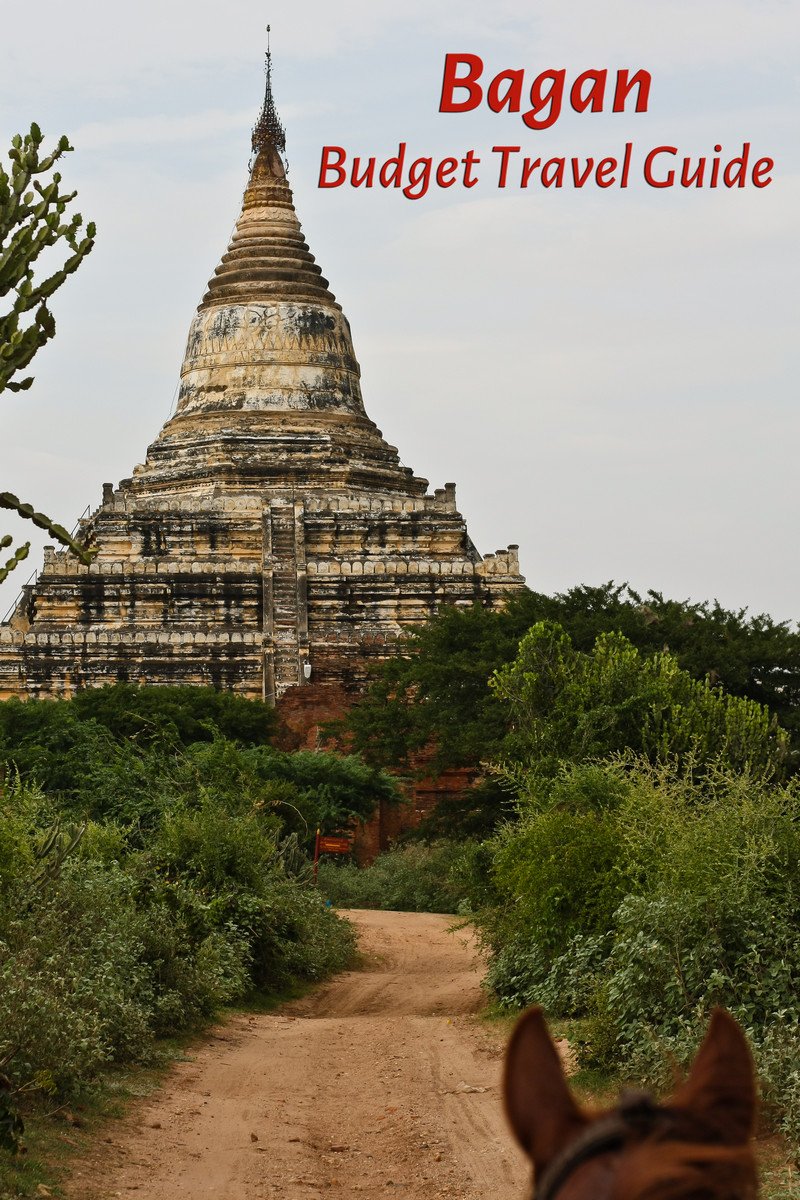 Lying on a dusty plain in central Myanmar on the banks of the Irrawaddy River, Bagan boasts the densest concentration of Buddhist temples, pagodas, stupas and ruins on earth. Despite being one of the world's greatest archaeological sites, it still sees relatively few Western visitors. Those who do make it here are forever left with the image of hundreds of stupas pointing upward in the dusty haze, silhouetted against the setting sun.
Note: Due to a huge increase in visitors to Myanmar, prices have been skyrocketing. Locations and modes of transport I've listed as offering the lowest prices will still offer the lowest prices, but those prices will likely be considerably higher than they were when I visited in 2011 (last edited on Apr 5, 2013).
Best Time to Go
November to February is the best time to visit Began, as the temperatures are much more bearable. In the hot season from March to May, temperatures soar over 40ºC. The rest of the year is the rainy season and while it doesn't rain as much in the dusty plains surrounding Bagan as elsewhere in the country, it doesn't take much to turn the countryside into a mud pit.
Getting to Bagan
All visitors to Bagan have to pay $10 to enter the area.
No matter which method of transport you take to get to Bagan, you will probably need to take a taxi or a horse cart to get to your accommodation (bargain hard, they will quote very inflated prices). The one exception is a bus that drops you off in Nyaung U, assuming you are also planning to stay in Nyaung U. The drivers will still swarm you and tell you how far away everything is, but a 5 minute walk to either the northeast (for the cheapest options) or the southeast (slightly more expensive, but also quieter) will put you in front of several budget guesthouses.
Transportation
Whichever town you stay in, you can walk around it. To get between towns you can either hire a horse cart or a taxi. You can also take a shared pickup from the market in Nyaung U to Old Bagan or New Bagan for 200 Kyat or 400 Kyat respectively. They will most likely quote you a higher price, but won't argue too much once they realize you know what a ride should cost. Finally, you could get a bike and pedal from town to town using your own power.
Accommodation
The budget options are located in Nyaung U. New Bagan has the mid-range or upper-range hotels. If staying in Nyaung U, your best bet is to walk around a bit and find a place you like. They all seemed pretty similar to me.
The best advice I can give you is to avoid the New Heaven Hotel. They were (perhaps still are) a Lonely Planet pick and like so many Lonely Planet picks, they subsequently jacked up their prices and stopped paying attention to their customers entirely. I met some people who stayed there and none were happy; they all switched to a different place after one night.
These days (Feb 2014), rooms are a bit more scarce in Myanmar and especially in Bagan, so it might not be a bad idea to book at least one night in advance to be on the safe side. You won't find the cheapest places online, but here is a reasonably priced one, although it is located in New Bagan, far from the bus station.
Mya Thida Hotel: School Street, New Bagan; beds from $15
Check out Agoda's Bagan page for a lot more options, as well as an excellent accommodation map to give you an idea of the area before arriving.
Eating & Drinking
Restaurants are everywhere along the streets of Nyaung U, including many serving international food. To save money, eat at the smaller local places along the main road.
Safety
The biggest threat to your safety in Bagan is the weather. It's hot and dusty, so drink lots of water. Water stations with ceramic pots can be found throughout the area, but the water is not filtered. I drank it and didn't have any problems, but you can get bottled water everywhere if you want to play it safe. Expect to pay more than usual though. You may be able to refill your plastic bottles at some businesses, like travel agents, although I'm not sure if that water is any different from the water stations.
More troublesome than dangerous are the vendors, especially the kids. Many of them are very persistent and can get quite annoying. They don't seem to resort to pickpocketing or other forms of theft though; at least they seemed honest enough when I was there. Honest, but annoying.
Things to Do
Visit the temples: Hiring a car and driver for about $35 per day is the easiest option. Hiring a horse cart will run you 12,000-15,000 Kyat; it's slower, dustier, and hotter, but it's also the traditional way to view the temples. With either of these options, make sure you clarify every detail of the itinerary with your driver beforehand. Toward the afternoon, they will get tired of taking you around and try to come up with all manner of excuses to cut the day short. We had this problem with our horse cart driver. Viewing the sunset from a pagoda is one of the highlights of a trip to Bagan, so make sure the driver knows you are expecting to do that.
Alternatively, you can rent a bicycle from 1000 Kyat per day. The surrounding area is flat, but very dusty and very hot. Biking is exhausting, but it's also the cheapest way to see the temples and it offers you the most freedom.
Hot Air Balloon: Balloons Over Bagan is a company offering hot air balloon rides over the Bagan plain at sunrise for $295 per person
Begging Monks: at 7am every morning, the monks go begging for alms; along the Nyaung U Road between Thante Hotel and the Shwezigon Pagoda is a good place to watch them, but be respectful
Money Saving Tips
rent a bicycle to get around
refill your water at water stations or banks, travel agents, etc.
eat local food at street stalls or small restaurants; avoid western food if possible
never accept the first price on anything—bargaining is expected
be cold-hearted with the little kids—it sounds harsh, but you can't pay them all; nor should you