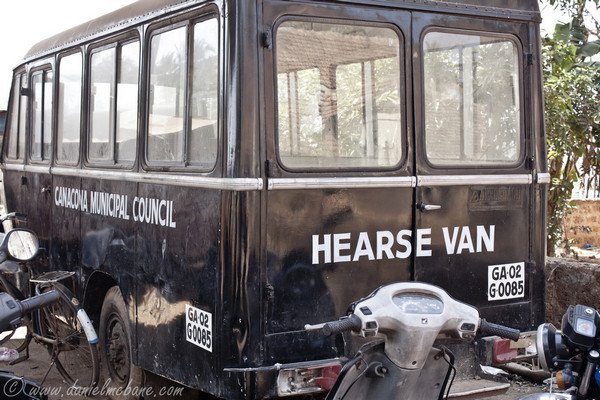 Traveling in India, you will likely find yourself on at least one bus so decrepit with a driver so insane, you'll be convinced you won't survive the journey, so I suppose it's only fitting that your last ride ever be on a converted public bus. At least that's what they use in Canacona, Goa. The rest of India, being mostly Hindu or Muslim, is probably different.
I've realized I should have added a definition for non-native English speakers, so here you go:
hearse — A vehicle for conveying a coffin to a church or cemetery.